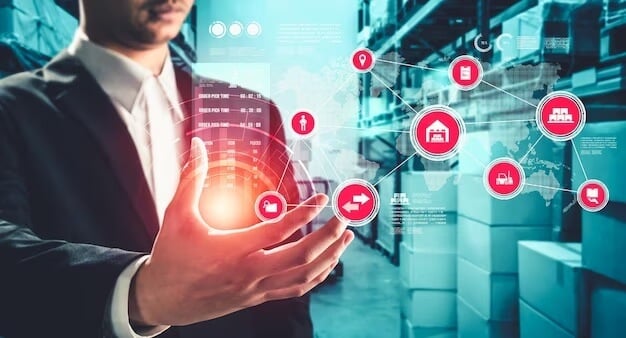 In the ever-evolving world of eCommerce, shipping solutions for wine enthusiasts have often lagged behind. With a multitude of legal regulations and logistical challenges to overcome, ensuring a seamless delivery experience for both retailers and consumers can be a daunting task. Enter ShipperHQ, the innovative shipping software that is revolutionizing the way wine merchants navigate restricted product shipping and providing a streamlined, hassle-free experience for all parties involved.Navigating the Complex Landscape of Wine Shipping
Legal Hurdles and Compliance
One of the main challenges that wine merchants face when selling their products online is navigating the complex legal landscape surrounding wine shipping. There are numerous federal and state regulations to consider, including obtaining the necessary licenses, adhering to the three-tier distribution system, and understanding shipping restrictions for various states and countries.
Obtaining Licenses and Permits
To sell wine online, retailers must secure the appropriate federal and state permits, such as a retailer's license and, in some cases, a direct shipper's license. These permits ensure that merchants are operating legally and in compliance with all applicable regulations.
The Three-Tier Distribution System
The US alcohol distribution system operates under a three-tier system, consisting of producers, wholesalers, and retailers. Wine merchants must understand their place within this system and follow the corresponding regulations to ensure a smooth and compliant shipping process.
Shipping Restrictions and Regulations
Each state has its own set of rules and restrictions when it comes to shipping alcohol, making it essential for wine merchants to familiarize themselves with these regulations before shipping their products across state lines. International shipping also presents its own set of challenges, with various countries having unique import regulations, duties, and taxes that must be adhered to.
Logistical Challenges
In addition to legal complexities, wine merchants must also navigate a myriad of logistical challenges when shipping their products. These can include managing inventory, ensuring proper packaging, and selecting the appropriate shipping carriers and methods.
Managing Inventory
Wine merchants must keep precise records of their inventory to ensure that they are accurately tracking their stock levels and complying with any legal requirements. This can be particularly challenging when dealing with a large variety of products and shipping destinations.
Proper Packaging
Ensuring that wine is packaged correctly is crucial to avoid breakages and maintain product quality during transit. This may involve using specialized packaging materials and techniques, as well as adhering to carrier-specific guidelines for shipping fragile items.
Carrier Selection and Shipping Methods
Wine merchants must carefully select their shipping carriers and methods to ensure that their products are delivered safely, legally, and in a timely manner. This may involve researching each carrier's specific rules and regulations regarding wine shipments, as well as considering factors such as transit times, shipping costs, and insurance options.
ShipperHQ: A Game-Changer for Wine Shipping Solutions
ShipperHQ is a powerful shipping software that is transforming the way wine merchants navigate the complex world of restricted product shipping. By providing a comprehensive and user-friendly platform, ShipperHQ allows retailers to create custom shipping rules and automate their processes, resulting in a streamlined and hassle-free experience for both merchants and their customers.
Automating Shipping Processes
One of the primary benefits of ShipperHQ is its ability to automate shipping processes for wine merchants. This is achieved by allowing retailers to create custom rules that determine which shipping options are shown at checkout, as well as whether shipping is even available for certain products and destinations. By automating these processes, wine merchants can virtually eliminate the frustration of failed shipments due to restrictions, saving both time and money.
Custom Shipping Rules
ShipperHQ's platform enables users to create shipping rules based on a variety of factors, including:
Origin and destination
Products
Time in transit
Cart value
Weight
Quantity
By implementing these rules proactively, wine merchants can ensure that their shipping processes are both compliant and efficient.
Streamlining the Customer Experience
In addition to automating shipping processes, ShipperHQ also helps wine merchants deliver a seamless customer experience by offering a range of features designed to streamline the purchasing journey.
Accurate Shipping Rates and Delivery Estimates
With ShipperHQ, retailers can provide their customers with accurate shipping rates and delivery estimates based on factors such as location, product weight, and shipping method. This ensures that customers know exactly what to expect in terms of cost and delivery times, helping to reduce cart abandonment and improve customer satisfaction.
Flexible Shipping Options
ShipperHQ enables wine merchants to offer a range of flexible shipping options to their customers, including expedited and overnight shipping for perishable items, as well as carrier-specific services and delivery preferences. By providing customers with a variety of shipping choices, retailers can cater to individual needs and preferences, resulting in a more personalized and enjoyable shopping experience.
Simplified Checkout Process
A streamlined checkout process is essential for reducing cart abandonment and ensuring a smooth customer journey. ShipperHQ simplifies the checkout process by making it easy for customers to enter their shipping information, select a shipping method, and complete their purchase. This helps to minimize frustration and encourage repeat business.
Success Stories in other Industries
ShipperHQ's revolutionary shipping software has already made a significant impact on the wine industry, with numerous merchants experiencing improved efficiency and customer satisfaction as a result of integrating the platform into their eCommerce operations.
ShipperHQ has also extended its expertise to focus on a wide range of restricted products, including military antiques, batteries, fragile items, firearms, tobacco, live animals, hazardous materials, perishables, and alcohol. With an emphasis on compliance and customer satisfaction, ShipperHQ employs advanced packaging techniques, strict handling protocols, and strategic partnerships with relevant authorities to navigate the intricate regulations associated with each product category. By offering tailored shipping options, real-time tracking, and transparent communication, ShipperHQ aims to provide a seamless and secure shipping experience for customers dealing with restricted goods, ensuring their items reach their destinations safely and efficiently.
Contact Bemeir to Start Your ShipperHQ Journey Today
If you're a wine merchant looking to revolutionize your shipping processes and deliver a seamless, hassle-free experience for both yourself and your customers, look no further than ShipperHQ. With its powerful features and user-friendly platform, ShipperHQ is the ultimate solution for navigating the complex world of restricted product shipping and achieving eCommerce success. Begin your ShipperHQ journey today and raise a glass to a brighter future in the world of online wine sales.