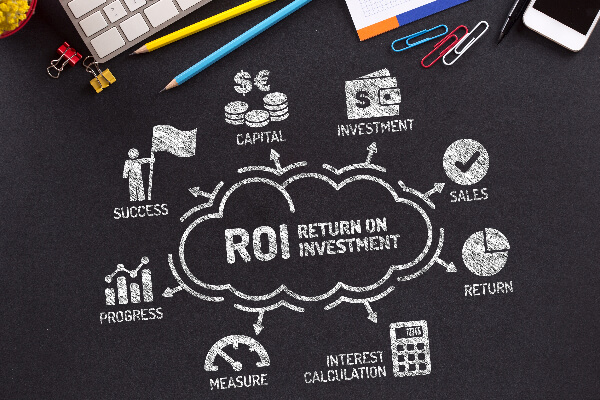 Having a strong online presence is crucial for the success of any eCommerce business. With millions of online stores competing for attention, it's essential to invest in strategies that can help your business stand out. One such strategy is Search Engine Optimization (SEO), which plays a vital role in driving organic traffic and increasing online sales. We will explore the five key benefits of investing in SEO and how it can deliver a significant return on investment (ROI).
Reaching More Customers with SEO
The primary goal of any eCommerce business is to reach as many potential customers as possible. With SEO, you can extend your reach by optimizing your product pages for search engines. By targeting specific keywords, you can ensure that your pages rank higher in search engine results pages (SERPs) and attract more organic traffic to your online store.
When choosing keywords for optimization, it's important to focus on long-tail keywords that are more specific to your products or services. For instance, if you sell women's clothing, targeting the keyword "women's dresses" as your main keyword may be too broad and highly competitive. Instead, using long-tail keywords like "red evening dresses" can help you target specific customers who are more likely to convert.
Investing in SEO allows you to reach a wider audience and increase your chances of generating more sales. By ranking higher in SERPs, you can capture the attention of potential customers who might not have discovered your brand otherwise.
Enhancing Brand Awareness through SEO
Building brand awareness is crucial for establishing trust and credibility with potential customers. With SEO, you can improve your brand's visibility by ranking higher in search engine results. When your website appears on the first page of SERPs, it not only increases your chances of attracting organic traffic but also helps to legitimize your business in the eyes of consumers.
Studies have shown that it takes multiple interactions with a brand for it to be remembered by consumers. By consistently appearing in search results, SEO helps to reinforce your brand's presence and familiarity. This increased exposure can lead to higher brand recall and a greater likelihood of customers choosing your brand over competitors.
Investing in SEO is an effective way to improve brand awareness and establish your business as an authority in your industry. By optimizing your website and product pages, you can ensure that your brand is visible to potential customers at every stage of their online journey.
Continuous Results with SEO
Unlike some other forms of online marketing, SEO provides continuous results throughout the year. While paid search advertising targets people who are already actively looking for your products, SEO reaches a broader audience who may not be familiar with your brand.
Once your eCommerce store starts ranking higher in SERPs, you can enjoy a consistent stream of organic traffic that doesn't rely on the duration of your ads. While it may take some time to see the full impact of SEO, the long-term benefits are worth the investment.
By consistently optimizing your website and keeping up with SEO best practices, you can maintain your visibility in search results and attract potential customers on an ongoing basis. This continuous flow of traffic can lead to sustained sales and revenue growth for your eCommerce business.
High ROI Potential with SEO
When it comes to return on investment (ROI), SEO has the potential to deliver significant results. Compared to other forms of online marketing, such as pay-per-click (PPC) advertising, SEO can provide a much higher ROI over time.
While the exact ROI of SEO can vary depending on various factors, such as the competitiveness of your industry and the effectiveness of your optimization strategies, it is generally considered a cost-effective long-term investment.
Unlike PPC ads, which require ongoing spending to maintain visibility, SEO can generate organic traffic without the need for continuous financial investment. With proper optimization and regular monitoring, the results of SEO can cover the cost of your entire marketing budget and even provide additional revenue.
Investing in SEO can be a highly profitable decision for your business, offering a sustainable and cost-effective way to drive organic traffic and increase online sales.
Future-Proofing Your Business with SEO
As technology continues to evolve, new trends and consumer behaviors emerge. One such trend is the growing popularity of voice-activated searches conducted through devices like Amazon Alexa and Google Home.
With over 1 billion voice searches happening every month, optimizing your eCommerce website for voice search is becoming increasingly important. The good news is that SEO is closely related to voice optimization, and many of the same techniques can be applied to improve your ranking in voice search results.
By investing in SEO, you are future-proofing your business and ensuring that you are well-positioned to capitalize on the rise of voice search and other emerging eCommerce trends. Staying ahead of the curve and adapting your SEO strategy to accommodate these changes will help you maintain a competitive edge in the ever-evolving digital landscape.
Investing in SEO is a strategic decision that can yield numerous benefits for your online business. By reaching more customers, enhancing brand awareness, enjoying continuous results, achieving a high ROI, and future-proofing your business, SEO becomes an essential tool in your marketing arsenal.
To unlock the full potential of SEO, it's crucial to develop a comprehensive strategy that aligns with your business goals and focuses on optimizing your website and product pages. By investing in professional SEO services, you can leverage the expertise of specialists who understand the nuances of search engine algorithms and can help you maximize your online visibility.
To get started on your SEO journey and unlock the benefits and ROI it offers, contact Bemeir today. Our team of SEO experts will work closely with you to develop a tailored strategy that drives organic traffic, increases sales, and positions your business for long-term success.