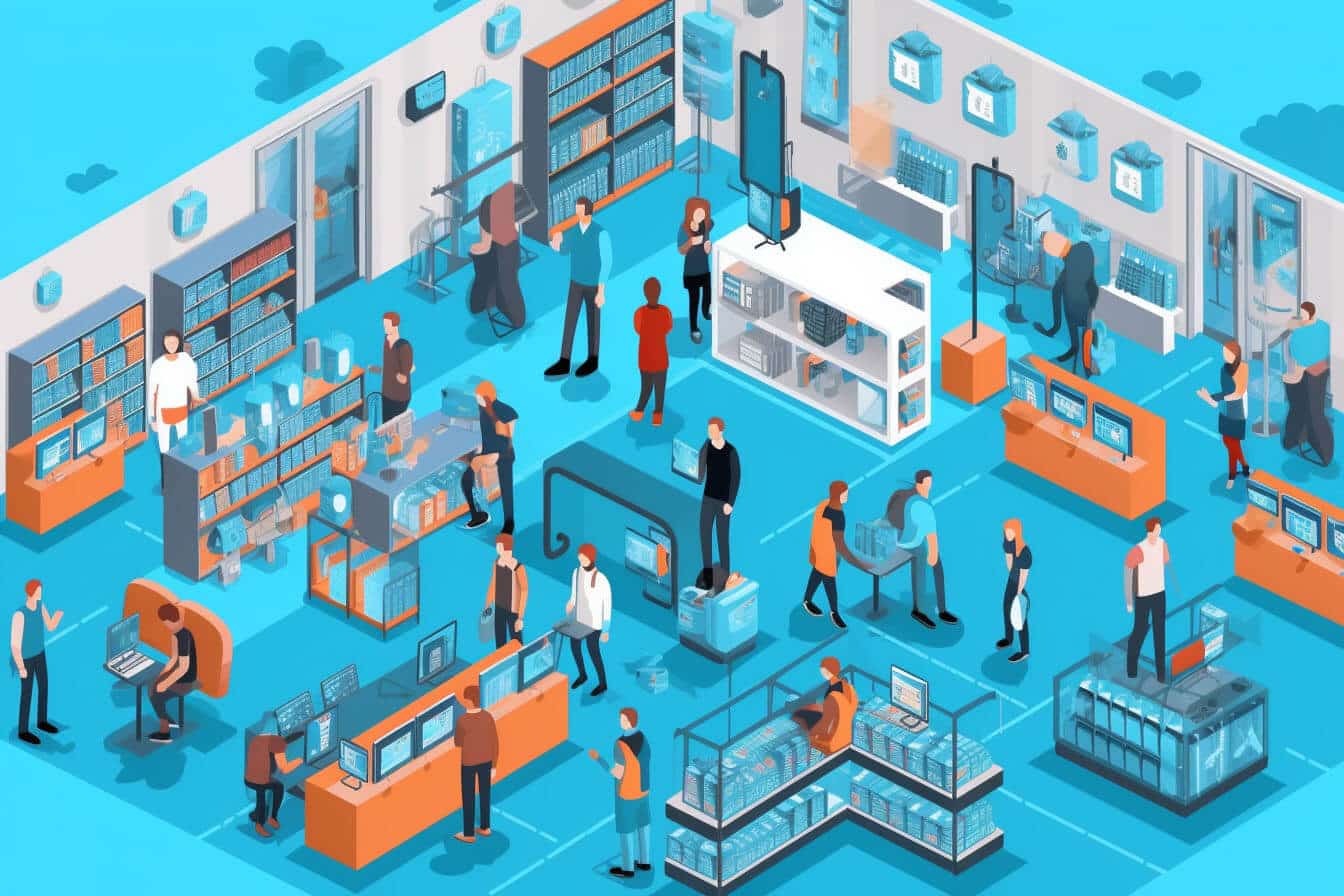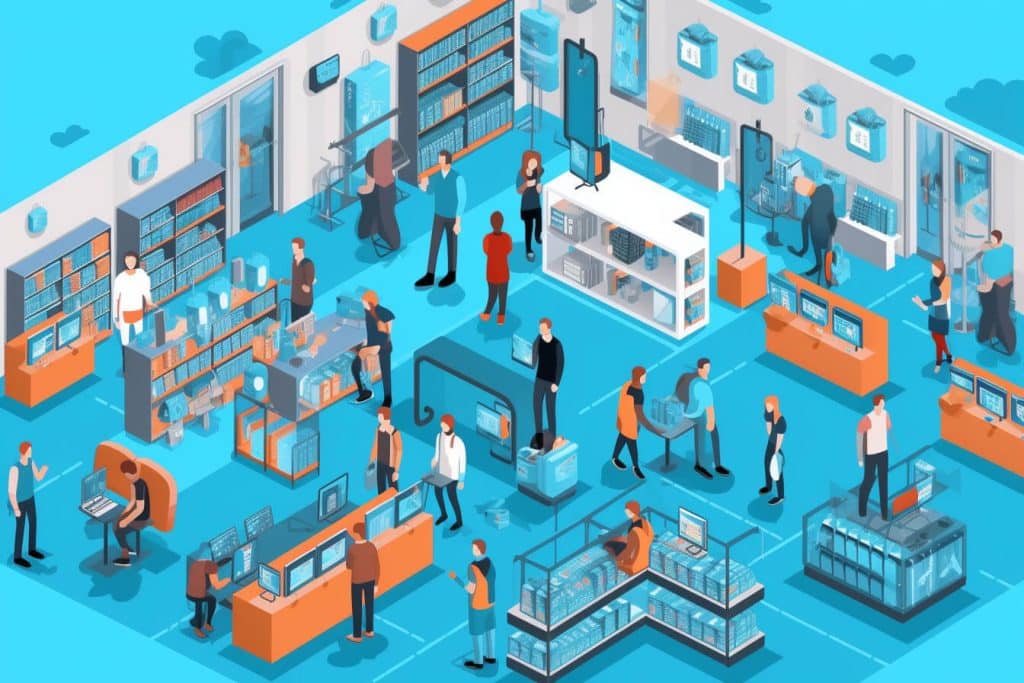 Ecommerce brands are under increasing pressure to meet the expectations of modern shoppers. To stay competitive, businesses must create experience-rich websites that offer onsite personalization, responsive web design, and immersive branding experiences. The days of relying on rigid ecommerce platforms with limited customization are long gone. Customers now shop on various digital channels, such as mobile devices, social media networks, and in-store kiosks, necessitating new content solutions to provide an omnichannel retail experience.
This is where Commerce-as-a-Service (CaaS) comes into play. CaaS is a full-stack ecommerce technology package that allows businesses to take advantage of scalable cloud computing resources, once exclusive to major enterprises. By unifying technology, marketing, data, and operations on a single platform, CaaS makes it easier to push new content across different channels and obtain a single source of truth for all organizational data, from sales to customer relationship management (CRM).
Important Commerce-as-a-Service Ecosystem Components
Commerce-as-a-Service vendors provide a range of composable ecommerce functionalities that can be combined with third-party tools or used as an end-to-end e-commerce solution. Let's explore the key components of the CaaS ecosystem:
Storefront
Connected ecommerce is the integration and interconnectivity of various digital systems, platforms, and devices to create a seamless and personalized online selling experience. It encompasses several key asp
A CaaS storefront is a pre-built, customizable online store that allows businesses to quickly set up and manage an online presence at a lower cost than purchasing a domain and maintaining ecommerce infrastructure. Some key features of CaaS storefronts include:
Product catalogs and categories.
Shopping carts and checkout pages.
Payment processing and order management.
Inventory management.
Customer data management.
Data analytics and reporting.
Content management and social media integrations.
CaaS storefronts are highly customizable, enabling brands to tailor the look and feel of their online store. Moreover, these platforms are designed for scalability, able to handle increased usage as your ecommerce operation grows.
Back office
The backend or server side of a CaaS platform is the data access layer that powers the functionality of your ecommerce site. It holds products, orders, customer information, and the overall infrastructure. Key features of a CaaS backend include:
Product management.
Inventory management.
Order management.
CaaS providers ensure that their platforms can be easily integrated with third-party tools, such as CRM systems and email marketing software, making it easier to analyze customer data and introduce marketing automation.
Data analysis
Data reporting features within CaaS tools offer insights into customer behavior and business performance. These features include real-time data collection and analysis, dashboards, reports, data visualizations, predictive analytics, and integration with other data sources such as CRM and marketing automation tools.
The integration of data from multiple sources provides a single source of truth for improved business decision-making. For example, ecommerce companies can track customer behavior and engagement on the website, identify trends and patterns, and gain valuable insights on content performance.
Integrations
Commerce-as-a-Service platforms feature API integrations with third-party software solutions to enhance capabilities and maintain a unified solution. These integrations include tools for social media management, search engine optimization (SEO), affiliate marketing, creative content, and email marketing. Integrations allow businesses to manage content from a single interface and gain an aggregate view of data.
How Content as a Service Helps Online Stores Succeed
While Commerce-as-a-Service delivers a full suite of cloud-based ecommerce services, content-as-a-service focuses on storing and delivering content in a format that can be consumed on various channels using APIs. Let's delve into the key benefits of content-as-a-service for online stores:
Flexibility
Content-as-a-service providers excel at repurposing content for different channels. For instance, a chatbot can extract information from a whitepaper and use it to answer customer queries without manual programming. By structuring content in a way that distinguishes between text, images, and videos, CaaS enables brands to design engaging digital experiences across channels.
Additionally, CaaS solutions facilitate multichannel publishing, automatically formatting content to display properly on smartphones, desktop computers, and other devices. This ensures a superior user experience regardless of the device used.
Security
Content-as-a-service securely stores content in a cloud-based content management system (CMS), which is accessed and delivered through APIs. With content stored in the cloud rather than on local devices, CaaS offers enhanced security. Organizations can also use encryption and authentication protocols to protect their content from unauthorized access and malicious attacks.
Scalability
CaaS platforms are inherently designed for scalability. By centralizing content in a single repository and leveraging cloud-based infrastructure like Amazon Web Services, Microsoft Azure, or Google Cloud Platform, CaaS providers can easily scale up or down the number of servers and storage capacity to handle changes in demand. Content delivery networks (CDNs) further enhance scalability by speeding up page load times and increasing capacity.
Share data across multiple platforms
Content-as-a-service enables cross-platform data sharing using REST-based APIs. By unifying data on one platform, ecommerce companies no longer need to manually gather and analyze data from multiple sources. Data standardization and visualization tools allow for cross-platform comparisons and provide insights on content performance, such as website bounce rates on different devices.
Speed increase
Content-as-a-service accelerates time to market by allowing content to be created once and reused across multiple channels. This eliminates the need to recreate content for each platform, saving time and ensuring consistency. Furthermore, CaaS solutions can automate content creation and management, further speeding up the process.
Agility
Content can be quickly and easily distributed and updated across multiple channels, enabling organizations to respond promptly to customer needs and market changes. For example, if a bug is reported and fixed, updates can be communicated to customers through various channels like popups, emails, SMS, or app notifications. Collaboration tools offered by many CaaS providers enhance agility by facilitating simultaneous content creation and editing by multiple team members.
Multi-channel inventory management
Selling across channels requires an integrated inventory management system that updates inventory data with each new sale, regardless of the sales channel. CaaS platforms provide a central repository for inventory data and a single platform for updating product information and pricing. Changes made to product listings on the website can be automatically pushed to social media channels, external marketplaces, and other channels where products are listed.
Key Ways Enterprise Businesses Benefit from CaaS
Enterprise businesses can reap several benefits from adopting CaaS solutions. Let's explore some of these key benefits:
Centralized Approach: CaaS provides a centralized approach to content creation, management, and delivery, making it easier to distribute and update content across channels quickly and efficiently.
Insights into Customer Behavior: CaaS can provide valuable insights into customer behavior, enabling ecommerce businesses to better understand their customers and develop strategies that cater to their needs.
Efficient Content Management: CaaS solutions automate processes such as product updates, resulting in a more efficient and cost-effective content management solution.
Partnering with content-as-a-service and Commerce-as-a-Service providers offers ecommerce businesses the advantage of outsourcing the setup and maintenance of expensive ecommerce infrastructure. CaaS providers offer both composable and out-of-the-box solutions, allowing businesses to maintain control over their storefront while leveraging the scalability and agility of these platforms to boost online sales and profitability. By adopting CaaS, businesses can focus on delivering exceptional customer experiences and staying ahead in the ever-evolving ecommerce landscape.