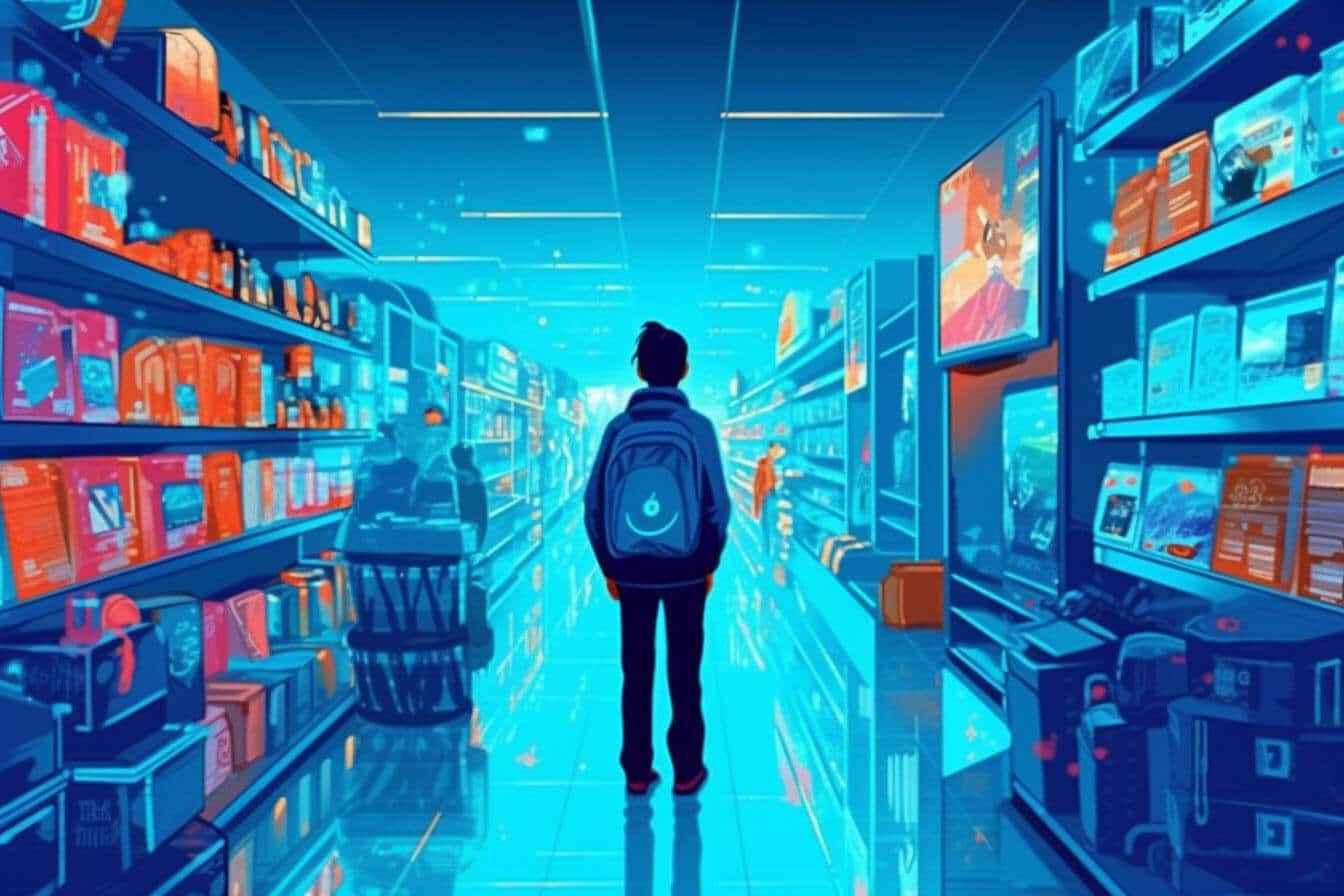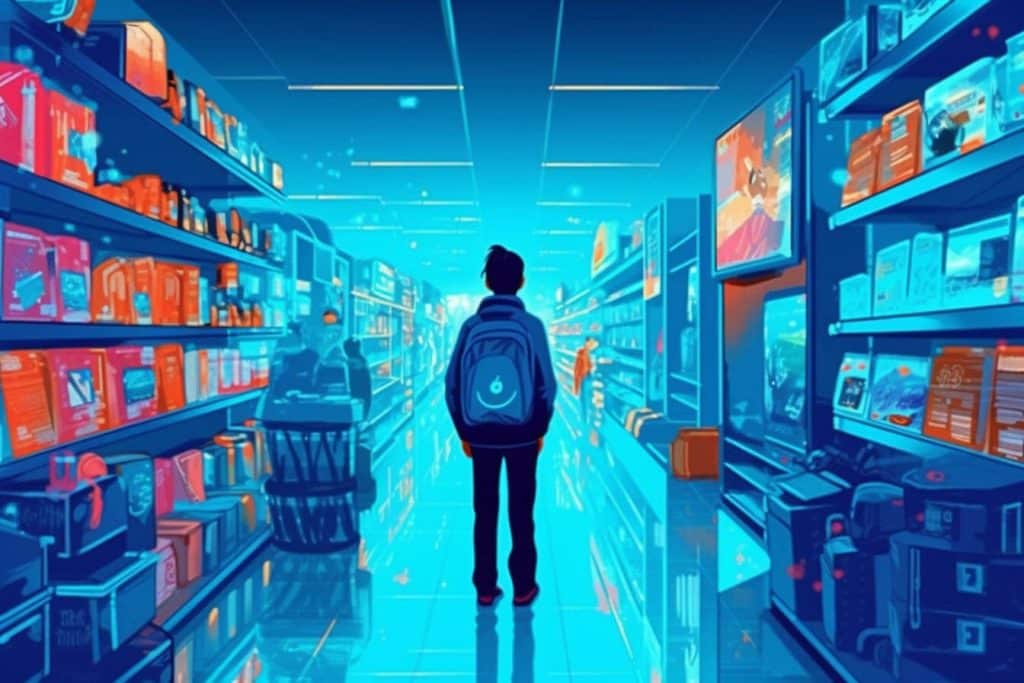 Online shopping has become a dominant force in the retail industry. With its convenience, extensive product selection, and competitive prices, it's no wonder that consumers are increasingly turning to online platforms for their shopping needs. However, traditional brick-and-mortar retailers still have distinct advantages over their online-only counterparts. The look and feel factor, as well as the immediacy factor, can be significant influencers in a customer's purchasing decision. Connected ecommerce bridges the gap between in-store and online customer experiences. By integrating various digital systems, platforms, and devices, businesses can create a more seamless and efficient online selling environment.
The Rise of Online Shopping
Despite certain advantages of in-store shopping, online shopping has witnessed tremendous growth in recent years. This surge can be attributed to several key advantages that online platforms offer. Convenience is a major factor in the rise of online shopping. Customers can browse and make purchases from the comfort of their own homes or while on the go. There is no need to dress up, travel to a physical store, or spend time and money on transportation. Additionally, the ability to research products extensively is another advantage of online shopping. Customers can access a wealth of information, including product specifications, reviews, and expert recommendations, all with a few clicks. Price is also a significant factor that drives customers to online platforms. The ability to compare prices across multiple sellers and find the best deal is a powerful motivator for many online shoppers.
The Power of Connected Ecommerce
Connected ecommerce is the integration and interconnectivity of various digital systems, platforms, and devices to create a seamless and personalized online selling experience. It encompasses several key aspects, including omni-channel integration, data synchronization, personalization, inventory management, order fulfillment, customer support, and analytics and insights.
Omni-channel integration involves connecting multiple sales channels, such as websites, mobile apps, social media, and physical stores, to provide customers with a consistent and unified shopping experience. This integration ensures that customers can seamlessly transition between different touchpoints, with their preferences and data synchronized across all platforms.
Data synchronization is crucial for connected ecommerce. It ensures that customer and product data is consistent and up-to-date across various systems and platforms. This synchronization allows businesses to have a centralized view of their operations and customers, enabling them to make data-driven decisions and provide personalized experiences.
Personalization is a key aspect of connected ecommerce. By leveraging customer data and behavior, businesses can offer personalized product recommendations, content, and promotions. This personalized approach enhances the customer experience and increases the likelihood of conversion and repeat purchases.
Inventory management is another critical component of connected ecommerce. By integrating inventory systems with online platforms, businesses can provide real-time stock information to customers. This prevents overselling and ensures that customers have accurate information about product availability.
Order fulfillment is streamlined through connected ecommerce by connecting order management systems, fulfillment centers, and shipping carriers. This integration enables businesses to efficiently process orders, track shipments, and provide customers with timely updates on their purchases.
Customer support is enhanced through connected systems. By integrating customer support channels and providing a unified view of customer interactions, businesses can offer consistent and personalized support across various touchpoints. This improves customer satisfaction and loyalty.
Analytics and insights play a vital role in connected ecommerce. By integrating data analytics tools, businesses can gather insights into customer behavior, sales performance, and other crucial metrics. This data-driven approach allows businesses to optimize their online selling strategies, identify areas for improvement, and make informed decisions.
By implementing connected ecommerce strategies, businesses can bridge the gap between in-store and online customer experiences. The seamless integration of digital systems and platforms enables retailers to provide a cohesive and personalized journey for their customers, regardless of the touchpoints they engage with. By leveraging the power of technology, retailers can enhance convenience, research opportunities, and address the price factor, ultimately creating a more compelling and competitive online selling environment.
Putting it all together
Connected ecommerce is a powerful concept that enables businesses to bridge the gap between in-store and online customer experiences. By integrating various digital systems, platforms, and devices, retailers can create a seamless and personalized online selling environment. The advantages of in-store shopping, such as the look and feel factor and immediacy, can be complemented by the convenience, extensive research opportunities, and competitive prices offered by online platforms. Through strategies such as multiple fulfillment options, in-store mapping solutions, comprehensive product information, and price matching or emphasizing the value of the in-store experience, retailers can enhance the in-store shopping experience and compete effectively with online platforms. By embracing connected ecommerce and leveraging technology, businesses can provide customers with a cohesive and personalized journey, ultimately driving customer satisfaction, loyalty, and sales.