Measure everything.
Scale everywhere.
Northbeam is a universal ad attribution platform for media buyers, business executives, and marketing agencies that want to better understand exactly how their ad spend is performing – and how to scale it.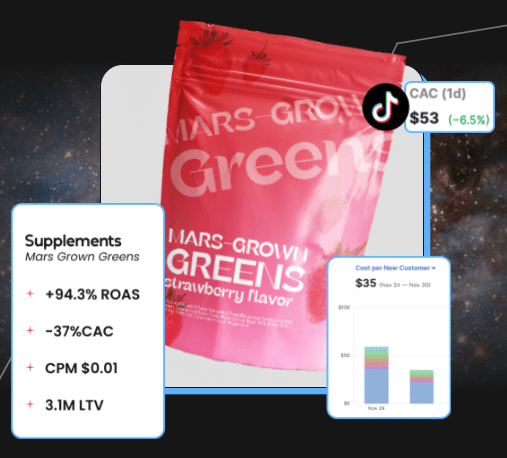 Northbeam's AI-powered platform combines sophisticated data cleansing and stitching with custom attribution models to create hourly, channel-agnostic reports. The result: A clear view of the marketing efforts that drive the biggest impact for your business.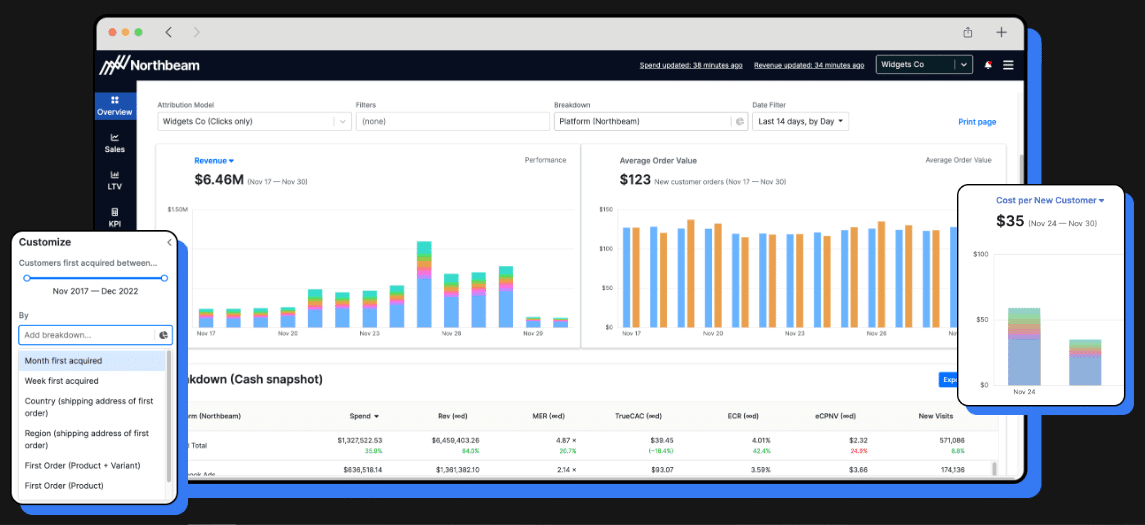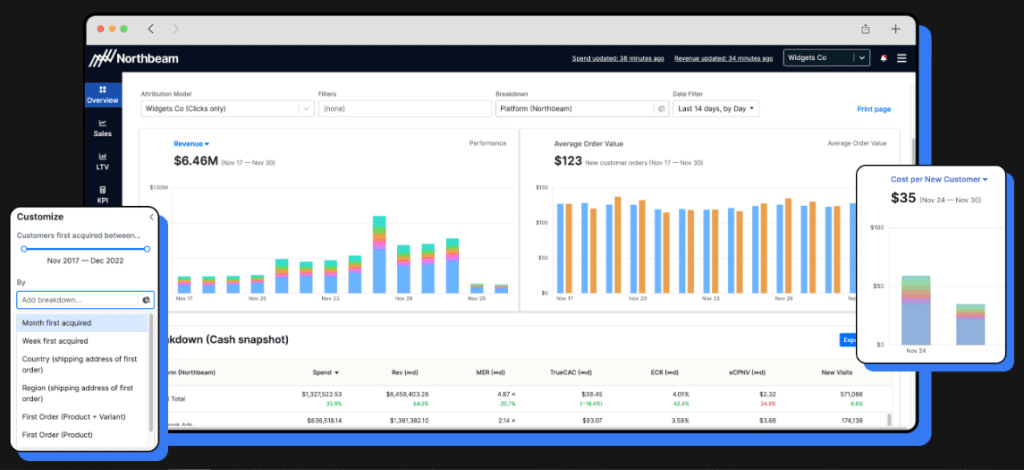 Full-Funnel Overview
A high-level visualization designed for quickly understanding the overall health of your marketing funnel, identifying conversion lag, and mapping out the customer lifecycle.
Omnichannel Performance Dashboards
Granular and cross-platform data visualizations of ad, adset, and campaign performance display what's driving the most impact for your business through metrics like ROAS, Impressions, CAC, and CTR.
Cohort Performance Views
A visualization of how much revenue customers are generating throughout their entire lifecycle, and which campaign(s) are retaining them most effectively so can double down on those efforts.
Flexible Accounting Views
Two accounting modes quickly visualize revenue: Cash Accounting to recognize it through the time of purchase, and Accrual Accounting to recognize it through each of the associated marketing touchpoints.
Attribution Model Comparisons
A visualization of how your data adds up (on the campaign, adset, or ad level) depending on the attribution model used in order to decide which is the best to use for your business.