Sell more. Do more. Win more
Connecting global ecommerce
ChannelEngine connects brands and retailers to marketplaces and online channels worldwide. Maximise regional or local growth and achieve ecommerce success through easy integration on marketplaces.
Seamless marketplace integration: Unlock your potential for global growth and ecommerce success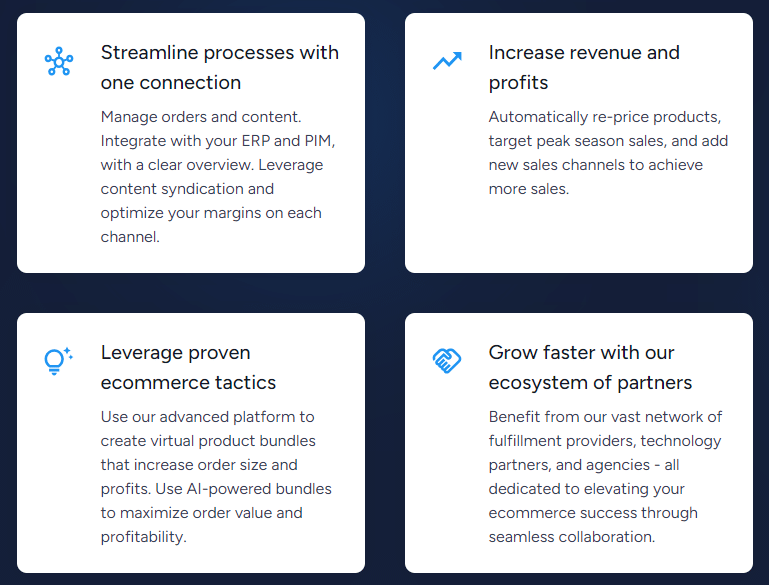 Streamline online sales and unlock unlimited growth on marketplaces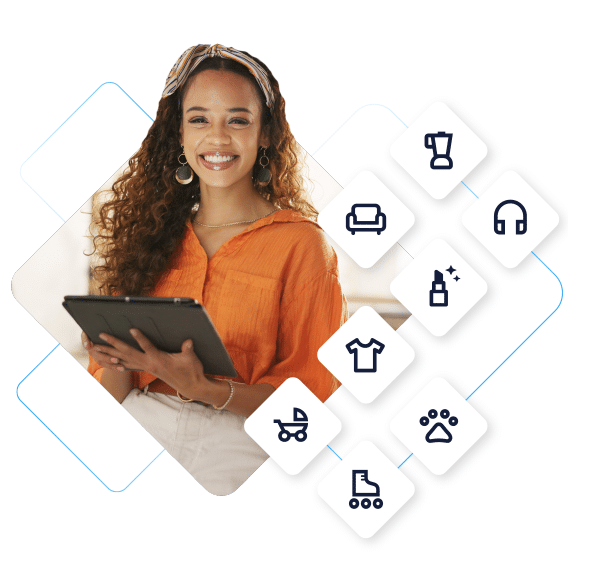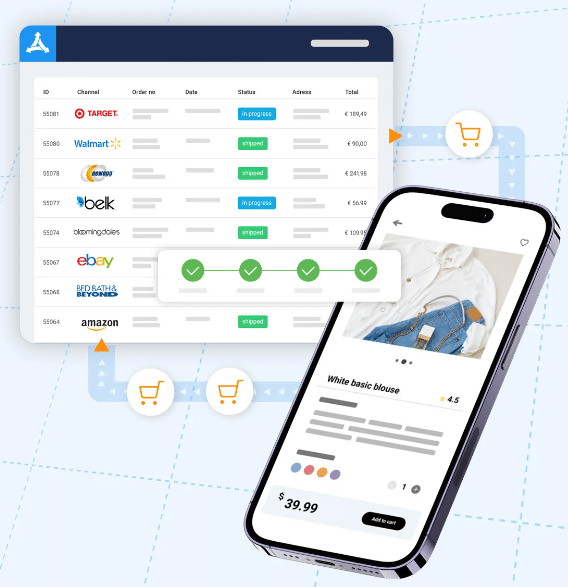 Master the complexity of global ecommerce with confidence
Manage and automatically update product information across all your sales channels at scale.
Syndicate existing product data across all marketplaces, ecommerce sites and social commerce – directly from your PIM and ERP systems.
Easily optimize your product listings for each channel with our intelligent mapping technology to effectively distribute optimal product information.
Customize your listings to cater to different marketplaces or regions based on specific regulations, and to maximize visibility.