The new home for your best customers
Transform your customer experience and increase repeat purchases with a mobile application powered by Kinn.
Increase your customer LTV
Reach and engage your best customers with a native mobile application they'll love.
Push has 10X the open rate of email at a fraction of the cost of SMS.
Tailor the customer experience
Bring to life segmented customer journeys with Kinn's powerful user experience canvas.
Deliver on the promise of VIP and community perks, tailor post-purchase education, or drive engaging cross-category consideration.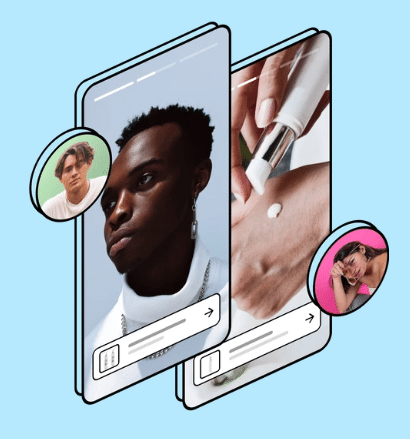 Activate your community
Organic reach on social platforms is declining. Kinn's integrated tools empower you to take ownership of your community.
Reach and activate your community. Generate first and zero party data. Reconcile community and ROI.
Designed for complex storefronts
Unlike other app builders, our technology ensures your app is at parity and in sync with your website.
Kinn integrates with Shopify, Klaviyo, or your CDP to fit your existing retention marketing workflow.