Minimize the negative impact of delivery delays on your customers so they feel good about their purchase.
Wonderment help Shopify brands reduce support tix, improve retention & increase upsells with a better order tracking experience.
Take control of shipping & delivery
Wonderment is not just an order tracking app – our data helps you manage your 3PL, send delay notifications, trigger review requests, and so much more.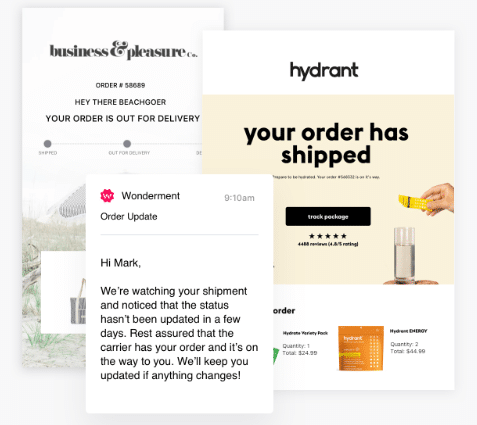 Tackle delivery delays before they become complaints
Send stalled shipment alerts to your CX team through Slack or Gorgias.
Send proactive order updates to your customers via email and SMS.
On average, Wonderment customers see a 40% reduction in "where is my order?" tickets.