The data layer between your business and its potential.
Comprehensive reports, data visualizations, and insights to optimize your ecommerce store and help you reach your goals
Introducing Tydo's Platform, the home for your store's analytics.
A single space to build your unique playbook. It's modular in nature because one platform doesn't fit all.
We believe you should have access to the most important data at no extra cost. Get Store Overview, Email Reports, and Cohorts for free.
All the tools and channels you love in one spot, so you can create a custom space to make data decisions.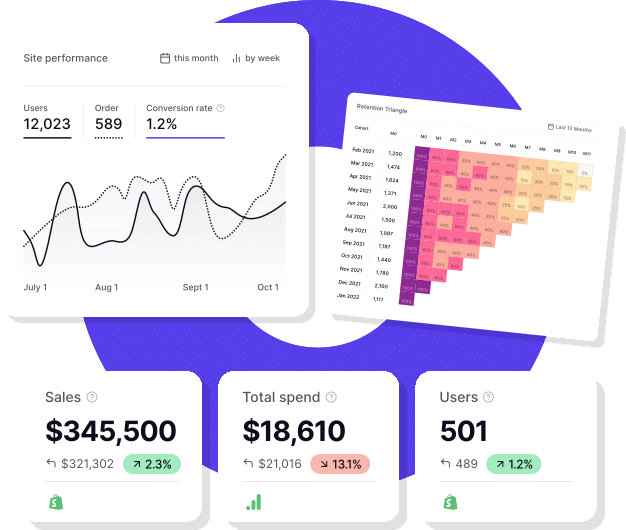 Tydo makes it easy to share and protect your data when you want.