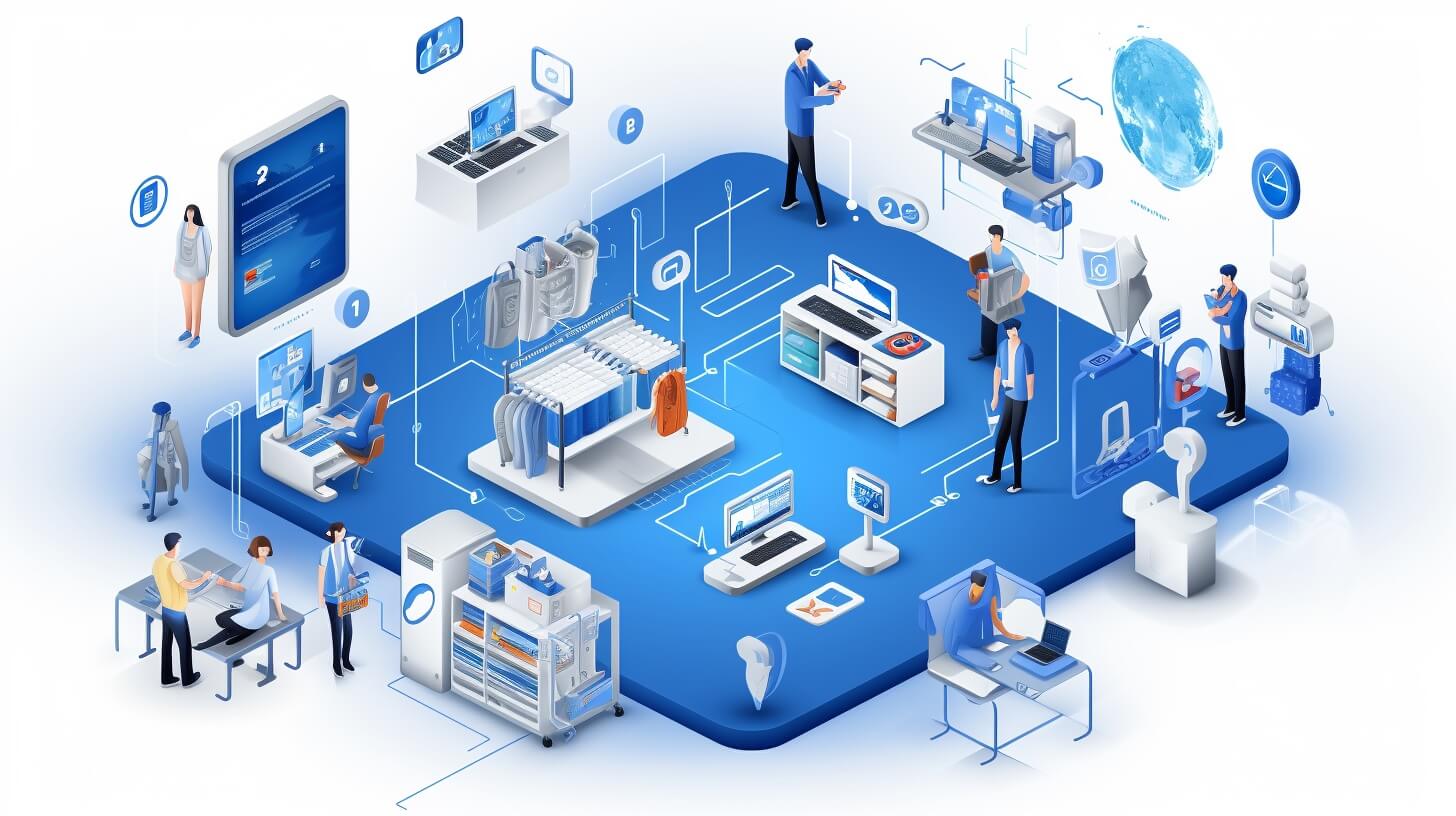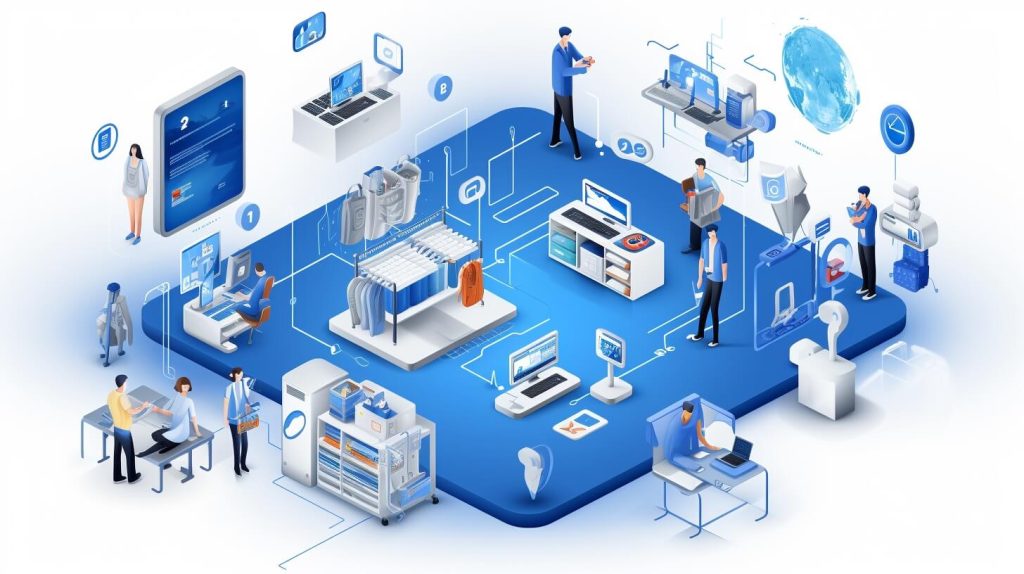 BigCommerce is a leading ecommerce platform that offers businesses the flexibility, scalability, and essential integrations needed to succeed in today's competitive online market. From small businesses to large enterprises, BigCommerce provides a comprehensive solution for companies looking to expand their online presence and drive sales. In this article, we will delve into the many features and benefits of BigCommerce, as well as the success stories of businesses that have grown with the help of this powerful platform.
Why Choose BigCommerce?
Flexibility and Customization
BigCommerce's Open SaaS (Software as a Service) solution combines the best of SaaS with the flexibility of API-enabled openness. This means that businesses can easily integrate their existing tools and systems, while also having access to the latest ecommerce features and updates. With BigCommerce, businesses can tailor their ecommerce platform to fit their unique needs and requirements, rather than being limited by a one-size-fits-all solution.
Scalability for Global Growth
As more consumers shift to online purchasing, it's essential for businesses to have an ecommerce platform that can handle increasing traffic and sales. BigCommerce offers a scalable solution that can grow with your business, ensuring that you can handle peak shopping periods and expand into new markets with ease.
Speed and Agility
In the fast-paced world of ecommerce, businesses need a platform that can quickly adapt to new trends and market changes. BigCommerce is designed to help businesses stay agile, with a focus on speed and efficiency. This enables companies to quickly launch new products, promotions, and campaigns, ensuring that they can stay competitive in a constantly evolving industry.
Seamless Back Office Integrations
BigCommerce offers seamless integrations with essential back office systems, such as inventory management, order processing, and customer relationship management (CRM) tools. This means that businesses can streamline their operations and ensure that their ecommerce platform is fully connected to the rest of their organization.
Key Features of BigCommerce
Native B2C and B2B Functionality
BigCommerce offers both native B2C (Business-to-Consumer) and B2B (Business-to-Business) functionality, making it an ideal choice for businesses that serve multiple customer types. With BigCommerce, companies can easily manage multiple storefronts, localization options, and pricing tiers, ensuring that they can cater to the unique needs of both B2C and B2B customers.
Omnichannel and Commerce-as-a-Service
In today's retail landscape, it's crucial for businesses to offer a seamless shopping experience across multiple channels. BigCommerce enables businesses to implement omnichannel strategies, allowing customers to shop online, in-store, and through mobile devices. With Commerce-as-a-Service features, businesses can also integrate their ecommerce platform with other digital touchpoints, such as social media and email marketing.
Open APIs, SDKs, and Data
BigCommerce's open APIs (Application Programming Interfaces), SDKs (Software Development Kits), and data capabilities make it easy for businesses to build custom integrations and extend the functionality of their ecommerce platform. This allows companies to create a truly personalized ecommerce experience for their customers, while also benefiting from the robust features and security offered by BigCommerce.
Composable Architecture and Headless Commerce Integrations
For businesses looking to take full control over their ecommerce platform, BigCommerce offers a composable architecture and headless commerce integrations. This means that companies can build their own custom frontend experiences, while still leveraging the powerful backend capabilities of BigCommerce. This approach offers a high degree of flexibility, enabling businesses to create unique and engaging online shopping experiences for their customers.
Frictionless Checkout Options
A seamless and secure checkout process is crucial for converting online shoppers into customers. BigCommerce offers a range of frictionless checkout options, including one-page checkout, guest checkout, and mobile-optimized checkout experiences. This ensures that businesses can provide a smooth and efficient checkout process, helping to reduce cart abandonment and drive sales.
Abandoned Cart Recovery Essentials
BigCommerce includes essential features for abandoned cart recovery, helping businesses to recapture lost sales and improve their overall conversion rates. With automated email reminders, personalized messaging, and incentives for returning customers, BigCommerce provides businesses with the tools they need to win back shoppers who have left items in their carts.
Industry-Leading Uptime and Security
With a 99.99% uptime record, including 100% uptime during peak shopping periods like Cyber Week, BigCommerce ensures that businesses can maintain a reliable online presence during crucial sales periods. Additionally, BigCommerce is ISO/IEC 27001:2013 and PCI DSS 3.2, Level 1 certified, offering robust security measures to protect customer data and transactions.
BigCommerce's Partner Ecosystem
BigCommerce has curated a world-class partner ecosystem, featuring leading technology providers, ecommerce designers, developers, and marketers. This extensive network of partners enables businesses to access the expertise and resources they need to succeed in the competitive ecommerce landscape.
BigCommerce's Commitment to Customer Satisfaction
At the heart of BigCommerce's success is its commitment to customer satisfaction. The company's focus on providing a flexible, scalable, and secure ecommerce platform, combined with its dedication to empowering businesses through its partner ecosystem and customer support, has made it a popular choice for companies looking to grow and succeed in the world of ecommerce.
Customer Success Stories
Many leading brands have experienced significant growth with BigCommerce, thanks to its powerful features and flexible approach to ecommerce. For example, luxury fashion brand Ted Baker was able to simplify its backend processes, enhance its customer journey, and expand into new markets with the help of BigCommerce and its supporting partners.
Wrapping it up
On the whole, BigCommerce is an ideal solution for businesses looking to build bigger and achieve growth in the competitive online market. With its flexibility, scalability, and comprehensive feature set, BigCommerce empowers companies to create tailored ecommerce experiences that drive sales and customer satisfaction. By choosing BigCommerce, businesses can unlock the full potential of their ecommerce operations and set themselves up for long-term success.