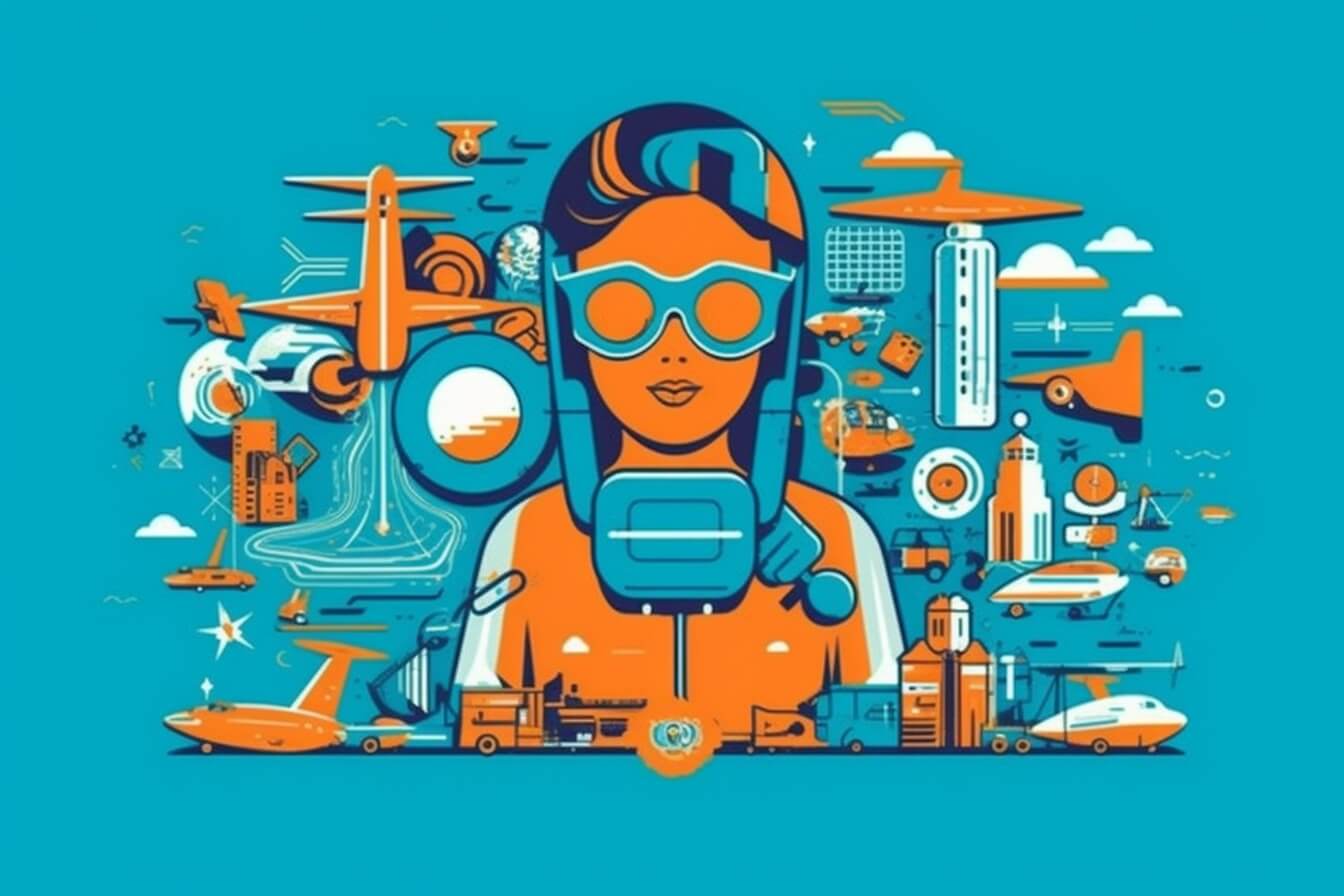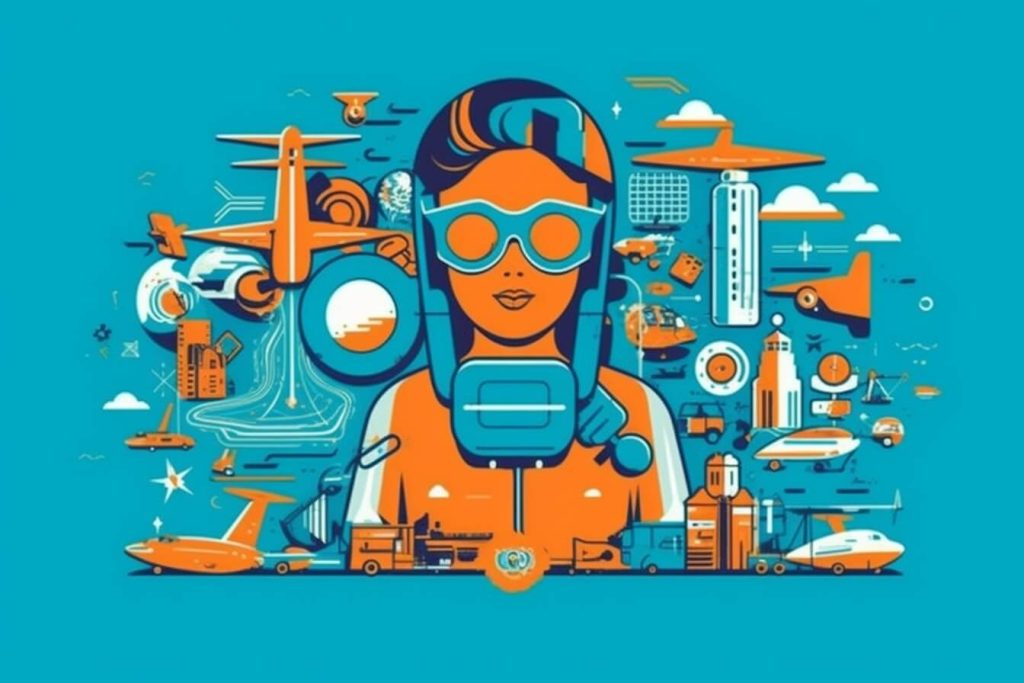 In the rapid-fire arena of today's digital ecosystem, artificial intelligence isn't just a flashy novelty – it's the lighthouse guiding enterprises toward future-proof solutions. Amid this seismic shift, Bemeir, an eminent partner of Shopware, stands tall and firm, carving a niche for itself in the landscape of e-commerce innovation.
Bemeir isn't just along for the ride; it's in the driver's seat, leading businesses down the highway of technological transformation. This isn't by mere chance; Bemeir's strategic partnership with Shopware empowers it to offer a suite of game-changing solutions to businesses, the crowning jewel of which is the AI Copilot.
The Shopware AI Copilot isn't just another AI tool; it's a catalyst, a maverick that's spurring a paradigm shift in the e-commerce industry. And Bemeir is at the helm of this revolution, enabling businesses to leverage the prowess of AI Copilot, thus helping them navigate through the sometimes choppy waters of online retail.
But what's so special about this AI Copilot? What sets it apart in a world brimming with AI-powered solutions? Well, let's roll up our sleeves and take a deep dive into the heart of this technological marvel. Trust us; it's an assortment of eight exciting features that will make your eyes pop. So, without further ado, let's take a sneak peek into the future of e-commerce, thanks to the formidable alliance of Bemeir and Shopware's AI Copilot.
Shopware's AI Copilot: The Game-Changer in E-commerce
Artificial Intelligence (AI), that alluring brainchild of modern tech, has sparked a revolution, dynamically reshaping the contours of e-commerce. With AI in their toolkit, e-merchants can now tackle a gamut of tasks with a finesse and speed that was previously unheard of. It's like having a well-oiled, efficient machine at your disposal that not only multiplies your capability but also makes your business nimbler and more responsive.
Does this sound like something you'd like to get on board with? Well, brace yourself because Bemeir, your trusted Shopware partner, is set to take you on a thrilling ride through the fast-evolving landscape of AI-driven e-commerce!
Bemeir is all geared up to introduce eight cutting-edge features, each teeming with the incredible potential of AI. These features are poised to be the catalysts for a seismic shift in your everyday e-commerce operations. Nestled within the AI Copilot, these features are meticulously designed to assist you in managing various facets of the Shopware platform, acting as a reliable co-pilot that's there for you, every step of the way.
To ensure you get the complete lowdown on these features, we've left no stone unturned. We've reached out to the best in the business, conducting interviews with the minds behind the product – the product owners at Shopware. So sit tight as we delve into the nitty-gritty of these features, giving you a clear understanding of how they're set to revolutionize your e-commerce experience with Shopware.
AI-Generated Content for Shopping Experiences
Let's demystify how the AI Copilot – a feature for generating shopping experiences content – works its magic.
The AI Copilot plays the role of an adept content creator, crafting diverse types of text content, running them through a thorough spell-check, and translating them into your language of choice. It's like having a personal assistant at your beck and call, ready to handle the often painstaking task of content creation.
So, how does one harness the prowess of this feature? According to Marie, a product owner at Shopware, it's a cakewalk! The feature seamlessly integrates within the Shopping Experiences. While editing or creating a page, all you have to do is hit the space bar to bring the AI feature into action. It then prompts you for an input, say "Write a blog post about the latest fashion trends in Italy". As soon as you hit enter, the AI springs into action, crafting a tailor-made text for you. Not just that, you can also select the generated text to perform various tasks like translating it or rectifying grammatical errors.
What makes this feature a jewel in the crown, you ask? Well, as Marie explains, content creation can be a challenging and time-consuming task, requiring considerable expertise and attention to detail. This feature addresses these challenges head-on, helping merchants overcome the dreaded writer's block by assisting them in creating an initial draft. It not only streamlines the content creation process but also enhances the quality of the text, significantly reducing the need for multiple revision cycles. Simply put, it's like having a wordsmith in your pocket, ready to spin content at your command!
AI Export Assistant
As a trusted partner of Shopware, Bemeir offers their ecommerce platform equipped with the cutting-edge AI Copilot | export assistant. This tool enables users to specifically export Shopware data into a CSV format, simplifying the process into a single command.
How does it function?
To utilize the AI-driven export assistant, one needs to navigate to Export > Settings in the admin panel. A text box for the export request immediately presents itself. A request could be as simple as, "Display all of yesterday's orders." Shopware's advanced artificial intelligence processes this request, transforming it into a database query and exhibiting the results in a preview window. These results can then be downloaded in a convenient CSV format.
An important point to clarify is that Shopware never shares any store data with AI services. Their use of AI is exclusively for generating database queries.
They plan to continue expanding this feature, recognizing that not all requests are currently possible. Hence, user feedback is incredibly valuable.
AI Export Assistant What advantages does this feature provide to merchants?
Unlike traditional exports that involve exporting a comprehensive data profile, Shopware's AI export assistant allows merchants to filter and obtain only the necessary data.
The data harvested from Shopware holds various beneficial and essential purposes. It can be used to enhance business processes, perform data analysis, and make evidence-based decisions. And since CSV files are a universally accepted format, this data can be seamlessly incorporated into a multitude of applications and tools.
AI-Based Customer Classification
This innovative tool generates labels based on your customers' order history, enabling you to use these labels as tags in an array of applications – think marketing mailings, and more.
You're probably wondering, how does this impressive customer classification come to life in detail?
Shopware maintains that merchants can decide on a specific group of customers whose data they wish to employ for customer clustering. An AI service rigorously sifts through the chosen customers' order information, identifying common characteristics or behavioral patterns. The goal? To break down the selection into effective segments.
Following this, the AI system creates descriptive labels and formulates rules. For instance, you could see a "Frequent orderer" label with a corresponding rule: "Customers who have placed a minimum of 10 orders in the past three months". Once these clusters and rules are generated, they're applied to the customers, ensuring they're classified appropriately and assigned relevant tags. It's worth noting that not every customer will fall into a defined category.
These freshly minted tags can then be leveraged across different areas of Shopware. Let's say, for instance, customers tagged as "Bargain hunters" could be targeted with a newsletter that highlights the week's exciting deals.
But where does the real boon for merchants lie with this feature?
Shopware explains that when a merchant wants to direct a marketing mailing toward a specific customer group, the order data needs to be clustered to pinpoint the relevant customers. This is where AI services come to the rescue, helping the merchant form this cluster and suggesting the appropriate naming and selection rules. Not only does this save a substantial chunk of time, but these tags can also be used to establish rules and processes for further automation – think Rule Builder and Flow Builder. This feature makes customer classification a breeze and paves the way for heightened automation in marketing strategies.
Image Keyword Assistant
This savvy tool scrutinizes uploaded images and tags them with relevant keywords.
Are you keen to delve into the specifics of how this feature operates?
Shopware lays it out: When a user selects this feature, the AI engine gets down to business, analyzing uploaded images. The AI identifies the contents of the images and attaches suitable keywords to them. These keywords are stored as image metadata, which can be easily retrieved via an admin search, for instance.
But where does this feature shine in solving common problems merchants encounter?
As Shopware explains, imagine you're crafting a page and you need to search for fitting images. With sprawling databases, it becomes a blessing for users to be able to locate pertinent images in the media library by simply using the keywords in the admin. Not to mention, the allocated keywords can be preserved as alt tags to boost your visibility on search engines. In a nutshell, this feature not only simplifies image search and classification but also enhances your SEO strategy, giving you an edge in the competitive e-commerce landscape.
AI-Generated Product Review Summary
This tool provides merchants with an AI-crafted summary of all reviews for a particular product. The beauty of it is that these summaries can be published on the product detail page, giving customers a quick and comprehensive overview of feedback without the need to comb through every single product review.
You may be asking, how does this nifty feature function?
Shopware explains that, as always, merchants will discover a review section in the admin for each product. This new tool allows them to generate an AI-composed summary of the product reviews within this section. After the AI crafts a summary of the reviews, the merchant can review and modify it as needed. They can then save and upload it to the product details page, making it readily available for potential customers.
And the crowning glory of this new feature?
Shopware points out this tool empowers merchants to create a summary of reviews, which can play a crucial role in swaying customers' purchasing decisions. The summary, containing all saved reviews, quickly provides both customers and merchants with a clear understanding of the overall response to a product. It serves as a handy compass, guiding customers toward making an informed choice and offering merchants valuable insights into customer sentiment.
Custom Checkout Message
This ingenious tool allows you to send your customers an AI-crafted, custom message upon completion of their purchase. Based on the contents of their cart, this personalized touch is a surefire way to boost customer loyalty.
Wondering how this feature pulls this off?
Shopware shares that once an order has been placed, AI automatically generates a customized message for the customer. This message is born out of the settings that you, as a merchant, can set up in the admin, such as defining the length and language style. Importantly, it's primarily tailored to the products that the customer has just bought. This message pops up in the storefront once the order is finished. For your peace of mind, Shopware also allows merchants to run thorough tests on the messages and experiment with different settings before they're activated.
And the cherry on top of this feature?
Shopware believes that dispatching a personalized message to the customer enhances their connection with the purchased products or brands, thereby fortifying their loyalty. And the best part? This increase in customer loyalty comes without any manual effort on the merchant's part, making it a win-win situation. Through this feature, fostering customer loyalty is now as easy as pie!
AI-Generated Product Properties
This smart tool suggests product properties based on a product's description.
Curious about the nuts and bolts of this feature?
Shopware elaborates that this feature can automatically generate a list of properties for a product, taking the product description as its starting point. What's more, it recognizes which properties are already saved, giving you an immediate overview of which properties are fresh and which are not.
And what's the big pay-off for merchants here?
According to Shopware, updating product properties can often be a repetitive, dull, and time-consuming chore. However, it is absolutely essential if you want to offer customers additional filter options in the storefront or even set up product variants. This feature is a real time-saver for merchants as it automatically provides suggestions, cutting down on manual labor and streamlining the product management process. With this feature, updating product properties is no longer a tedious task but a breeze!
AI-Based Translation for Reviews
This tool uses AI to translate product reviews, enabling customers to effortlessly comprehend international reviews and broaden their understanding of the product.
Intrigued to know how this feature pulls this off?
Shopware details that once you have activated this tool in the settings, customers can have individual reviews in the storefront automatically translated by AI. This handy feature aids customers in gaining a more holistic picture of the product.
And the icing on the cake with this feature?
Shopware points out that the more reviews customers can read and understand, the better their grasp of the product will be. Over time, this can lead to more accurate product reviews, as expectations are set realistically from the get-go, and can also help reduce the return rate. This feature, therefore, not only simplifies the shopping experience for customers but also benefits merchants by improving the quality of reviews and minimizing product returns. Now, that's what we call a win-win!
FAQs
Q: What's the role of Bemeir in offering Shopware's AI Copilot?
A: As a Shopware partner, Bemeir is instrumental in providing businesses with the opportunity to utilize Shopware's AI Copilot and its eight features, to enhance their e-commerce operations.
Q: How does Shopware's AI Copilot transform the e-commerce experience?
A: Shopware's AI Copilot, with its eight innovative features, facilitates a personalized, efficient, and user-friendly e-commerce experience, thereby revolutionizing the way businesses operate and customers shop.
Wrapping Up
Bemeir, by providing Shopware's AI Copilot, is essentially opening doors to a new era in e-commerce. With these eight groundbreaking features, the e-commerce experience is personalized, simplified, and enhanced. As a Shopware partner, Bemeir is spearheading this change, establishing a strong precedent for the future of online retail. So, folks, watch this space for more exciting transformations in the world of e-commerce!