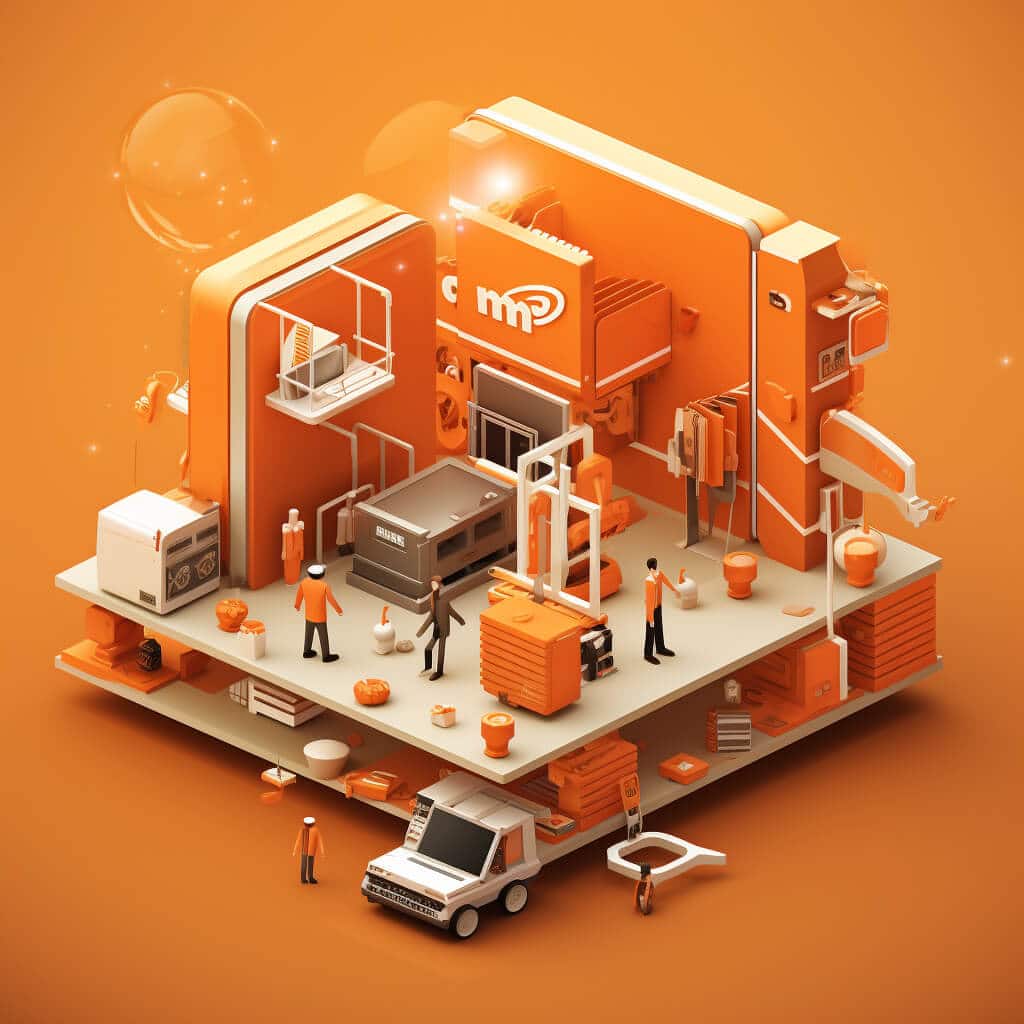 Running a successful ecommerce store on the Magento platform requires technical expertise, strategic planning, and continuous support. With the ever-evolving nature of ecommerce, it's crucial to have a reliable partner who can provide you with the necessary assistance and guidance. Bemeir is a leading provider of Magento ecommerce support services, offering a range of solutions to help businesses optimize their online stores and achieve their goals. In this comprehensive guide, we will explore the key features and benefits of Bemeir's Magento ecommerce support, and how it can empower your business to thrive in the competitive online landscape.
Understanding Your Needs: Bemeir's Discovery Calls
One of the standout qualities of Bemeir is their commitment to understanding your unique requirements and goals. Unlike other companies that may rush through the initial consultation process, Bemeir takes the time to delve deep into your business objectives and discuss what is feasible on the Magento platform. Through a series of discovery calls, the Bemeir team patiently listens to your ideas, brainstorming alongside you, and providing valuable insights into the capabilities of Magento. These calls serve as the foundation for building a strong relationship with the Bemeir team, ensuring that they have a comprehensive understanding of your vision for your ecommerce store.
Seamless Communication: Email and Meeting Support
Clear and timely communication is the backbone of any successful partnership. Bemeir understands the importance of effective communication and ensures that you are always heard and understood. Their team is highly responsive to emails, often providing comprehensive replies within an hour of receiving your inquiries. This quick turnaround time demonstrates their dedication to addressing your concerns promptly and keeping the lines of communication open.
Moreover, Bemeir's commitment to communication extends beyond emails. They are always ready to schedule meetings and hop on a call whenever you need their assistance. In an era where many companies prioritize efficiency over personalized support, Bemeir stands out by giving you the time and attention you deserve.
Comprehensive Ecommerce Support: A Holistic Approach
Bemeir offers a comprehensive suite of services to support your ecommerce store on the Magento platform. Whether you are looking to launch a new store, optimize an existing one, or migrate from another platform, Bemeir has the expertise to guide you through every step of the process. Their team of experienced professionals understands the intricacies of Magento and can help you leverage its full potential.
Some of the key services offered by Bemeir include:
Store Setup and Configuration
Launching a successful online store requires meticulous planning and configuration. Bemeir assists you in setting up your store on the Magento platform, ensuring that all essential elements are in place. From configuring payment gateways to optimizing your store's performance, Bemeir's experts handle the technical aspects, allowing you to focus on growing your business.
Custom Development and Integration
Every business has unique requirements, and Bemeir recognizes the importance of tailor-made solutions. Their team of skilled developers can create custom extensions and integrations to enhance the functionality of your Magento store. Whether you need a custom checkout process, a personalized product recommendation engine, or seamless integration with third-party systems, Bemeir has the expertise to bring your vision to life.
Performance Optimization
In the highly competitive ecommerce landscape, website speed and performance play a crucial role in customer satisfaction and conversions. Bemeir employs industry best practices to optimize the performance of your Magento store, ensuring fast page load times and smooth user experience. By leveraging caching techniques, optimizing code, and implementing CDNs (Content Delivery Networks), Bemeir helps you deliver a lightning-fast shopping experience to your customers.
Migration to Magento
If you are currently on another ecommerce platform and considering a switch to Magento, Bemeir can facilitate a seamless migration process. Their team of experts will handle the migration of your products, customer data, and order history to ensure a smooth transition. Bemeir's meticulous approach minimizes the risk of data loss and ensures that your store retains its functionality and design after the migration.
Proactive Support and Monitoring
Running an ecommerce store involves continuous monitoring and proactive support to address any potential issues before they impact your business. Bemeir understands this and provides ongoing support to keep your store running smoothly. Their team monitors your store's performance, identifies bottlenecks, and takes proactive measures to optimize its operation.
In addition to performance monitoring, Bemeir offers security monitoring to safeguard your store against potential threats. With the rise in cyberattacks targeting ecommerce stores, having a robust security system in place is crucial. Bemeir helps you implement security measures like SSL certificates, secure payment gateways, and regular vulnerability scans to protect your store and customer data.
Transparent Reporting and Analytics
To make informed business decisions and track the success of your ecommerce store, you need access to accurate and comprehensive data. Bemeir provides transparent reporting and analytics, giving you valuable insights into your store's performance. Their team utilizes tools like Google Analytics and Magento's built-in reporting capabilities to generate detailed reports on key metrics such as website traffic, conversion rates, and customer behavior. This data-driven approach enables you to identify areas for improvement and make data-backed decisions to grow your business.
Continuous Learning and Development
Ecommerce is a dynamic industry, with new trends and technologies emerging regularly. Bemeir stays ahead of the curve by continuously learning and developing their skills. Their team keeps up with the latest advancements in the Magento platform and ecommerce industry to provide you with the most up-to-date solutions. By partnering with Bemeir, you gain access to their expertise and industry knowledge, ensuring that your store remains competitive and future-proofed.
Testimonials: What Clients Say About Bemeir
The success of any service provider can be gauged by the satisfaction of their clients. Bemeir has received rave reviews from businesses that have benefited from their Magento ecommerce support. Here are a few testimonials from satisfied clients:
"I would like to say that working with Maier and Bemeir was the highlight of my 5+ years of dealing with Magento."

– Brian Capolette, CTO G&G Outfitters
"Bemeir stepped in to help Groms with major customization of Magento 2. The team took the project under prompt development and within months we saw tangible results. Bemeir's skillful developers are not only operationally advanced, but are very up-to-date with what's new on the market, which adds value to Groms management decision making process. Bemeir's approach to deeply understand a customer's needs and do its best to meet the expectations is outstanding."

– Polina Kutaeva, COO of Groms
"Once we found Bemeir and had our initial meeting they were able to help us resolve issues left by another company quickly in our Magento store. Since then the Bemeir team has worked closely with us to take our Magento sites to the next level. Some of the projects they have tackled are consolidating all our stores into a single manageable environment on the backend that has help us streamline several of processes, keep our Magento environment up-to-date with the latest releases, make modifications to make the user experience for customers easier which in turn means more sales. They are also always willing to listen to our requests no matter how outside the box they may be than come back a solution that can be implemented without minimal disruption of our environment. We would highly recommend adding them as a resource to your team for any eCommerce project you have."

– Matt Dunford, CEO of Affordable Screen Company
Bemeir's Magento ecommerce support services offer a comprehensive solution to empower your business in the competitive ecommerce landscape. From understanding your unique needs to providing ongoing support and optimization, Bemeir stands out as a reliable partner for your Magento store. With their expertise and commitment to communication, you can trust Bemeir to help you achieve your ecommerce goals and drive success. Contact Bemeir today to explore how their Magento ecommerce support can transform your online store.
Bemeir is a proud Adobe Commerce Solutions Partner. Bemeir's founder Maier Bianchi is an Adobe Certified Expert – Adobe Commerce Business Practitioner.